A new program coming starting this Summer!
Let's bring our girls together for a new class of fun fitness this summer. Program starts in July. Program will be 1.5 hours long in the evening and include run/walking, yoga and mindfulness. More information to come. Space is limited so get on our email list and indicate you want information as to registration.


---

Kiersten Bartolotta, founder of Kids Run Long Island & The Mindful Difference is a mindfulness educator and certified coach.

She is NYS Dept. of ED. fingerprinted, DASA trained, and trained as a mandated reporter. As an educator & fitness coach for the past 15 years working for kids and adults in schools and community-based organizations, she understands the importance of information & education for our youth in developing healthy life-long habits including mindfulness and physical fitness.

THANK YOU TO OUR SPONSORS!!!!

Platinum Sponsors: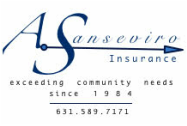 16 VAN COTT ROAD, DEER PARK, NY 11729

631-586-6616

Website -

Performax

SERVICES

Injury Prevention Education

Kinesio Taping/ Rocktape
Gait Training
Hands-on Stretching
Balance and Stability Training
Passive Muscle Release
Muscle Strengthening
Core Stabilization
Patellar Alignment
Concussion Management

JIM VON EIFF - State Farm

1 (800) 943-2001

voneiffinsurance.com

Jim is a Sayville resident and serves clients from all over Long Island and Queens. Please check him out for your insurance needs.

Go to www.voneiffinsurance.com or

click here-

Jim Von Eiff- State Farm
---
For almost 50 years, Hope For Youth has provided services for children, youth and families, spanning a continuum of care from out-patient, clinical and preventive services, to foster care, diagnostic and emergency residential services. The organization works with children as young as six months of age through age 21 across the Long Island region. With seven residential facilities, over 40 foster homes and 130 staff members, Hope For Youth has grown into one of Long Island's preeminent providers of services for children and families.

Website - https://hfyny.org/

(631) 691-5100

Nightline: (631) 389-1080 or email at:

mail@hfyny.org
---