Please Consider Supporting Us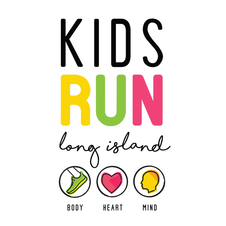 Why Support Us:
Kids Run Long Island is a 501 (c) (3) non-profit with a mission to inspire kids to be the best they can be through healthy living and fitness OF THE WHOLD BODY. We believe that every child who learns skills on fitness and mindfulness will not only develop a healthy strong body but also a strong mind- one that believes in self-respect, responsibility and teamwork. Our programs will have a positive impact on our future generations, increasing physical fitness as well as improving academic performance and social interaction with classmates. Because of your support, we can provide these programs at low-income schools for
free.

Consider being a sponsor for one of our THREE Kid Run Series - one in Sayville (Spring), one in Wading River Shoreham (Summer) and one in Bethpage (Fall)
Thank you for considering supporting our programs. We are grateful for our community and our businesses for being part of our success in reaching every child on Long Island. If you are interested in supporting us, please call or email us.
Sincerely,
Kiersten Bartolotta- Executive Director of Kids Run Long Island
www.kidsrunlongisland.org
email: Kidsrunlongisland@gmail.com
631-552-KRLI (5754)
---
---